Wow, our fans our awesome!
We're overwhelmed by the outpouring of tweets, Facebook posts, emails and phone calls that all say, "Keep Buckyballs in business!".
We're also incredibly moved by the great response from the press!
Check out what they're saying:

The Huffington Post says:
Banning Buckyball Magnets Is Statistically Ridiculous and provides this handy chart as proof!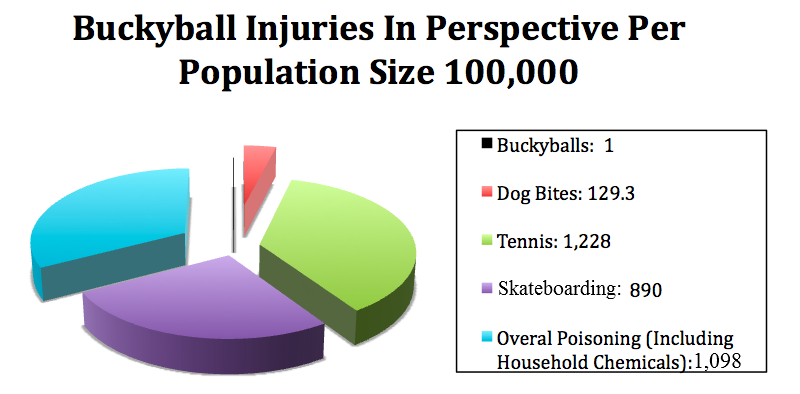 Businessweek follows up with:
This is why we can't have nice things.

GeekMom over at Wired suggests:
7 Things to Ban Next

Michael Tennant at The New American says:
"it's not farfetched to believe that the agency's latest move is aimed at putting the company out of business."

AND…
Head Baller, CEO Craig Zucker, gets some one-on-one time with Rush!